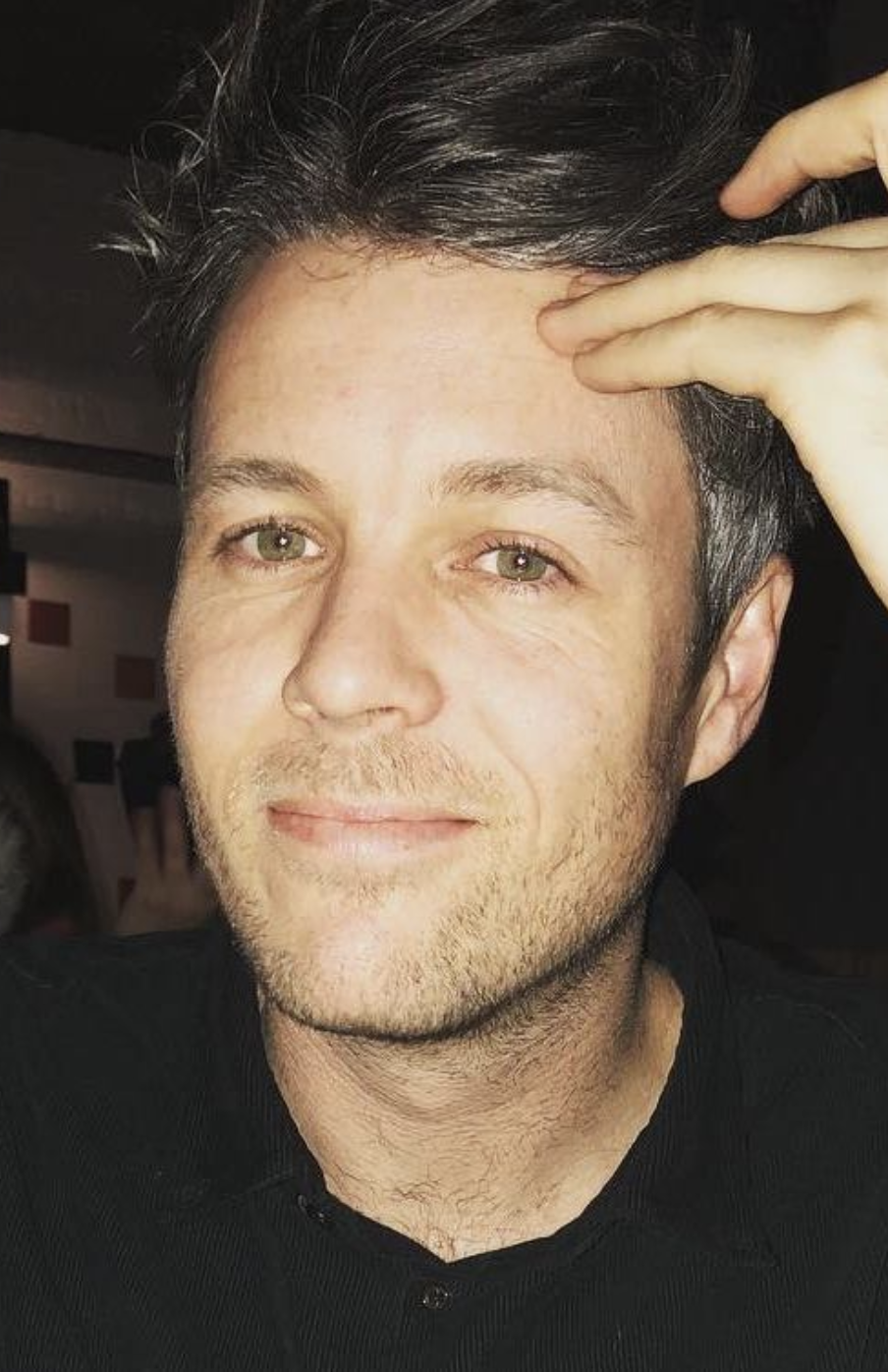 Dean Fankhauser
Let's build the best
TM Lewin
TM Lewin is a quintessential Men's British clothing brand that was looking to modernise their website, improve conversion and compete better with new upstarts.
Summary
I was brought in on behalf of Poke London to drive TM Lewin's modernisation. It was a fairly short contract where I led all UX efforts, including multiple full-day, C-Level workshops.
In this example, I will show you some of the UX and Workshops that were conducted.
My role
Product strategy

User research & Analysis

Persona creation

Sitemaps & user flows

Wireframes

Workshops
Tools
Sketch, Invision
Problems

Our first workshop was to:
Learn more about their existing website and where customers and stakeholders felt most pain in regards to their objectives
Learn what they liked or disliked about direct competitors
Try to gain insights on what they thought about indirect products we thought were relevant and had great ideas
Give them homework to give us the data we needed to proceed further and meet their goals
We printed their existing website and competing companies and guided the client to put post-it notes on what they liked or disliked

Sitemap
We then recreated their sitemap to see where optimisations could be made.
Sitemap highlights
The stakeholders then highlighted what parts of the site were most important by putting green stickers next to the parts they thought were relevant.

If they wanted to elaborate, they used post-it notes.
Goals

After analysing their existing offerings and competing products, we took all their ideas and mapped them based on: Low Impact, High Impact, High Effort and Low Effort.

Anything that ended up in High Impact and Low Effort were no-brainers that would go into our list of things to focus on.
These included:
More emphasis on email
More white space
Reevaluation of hierarchy based on metrics
More emphasis on visuals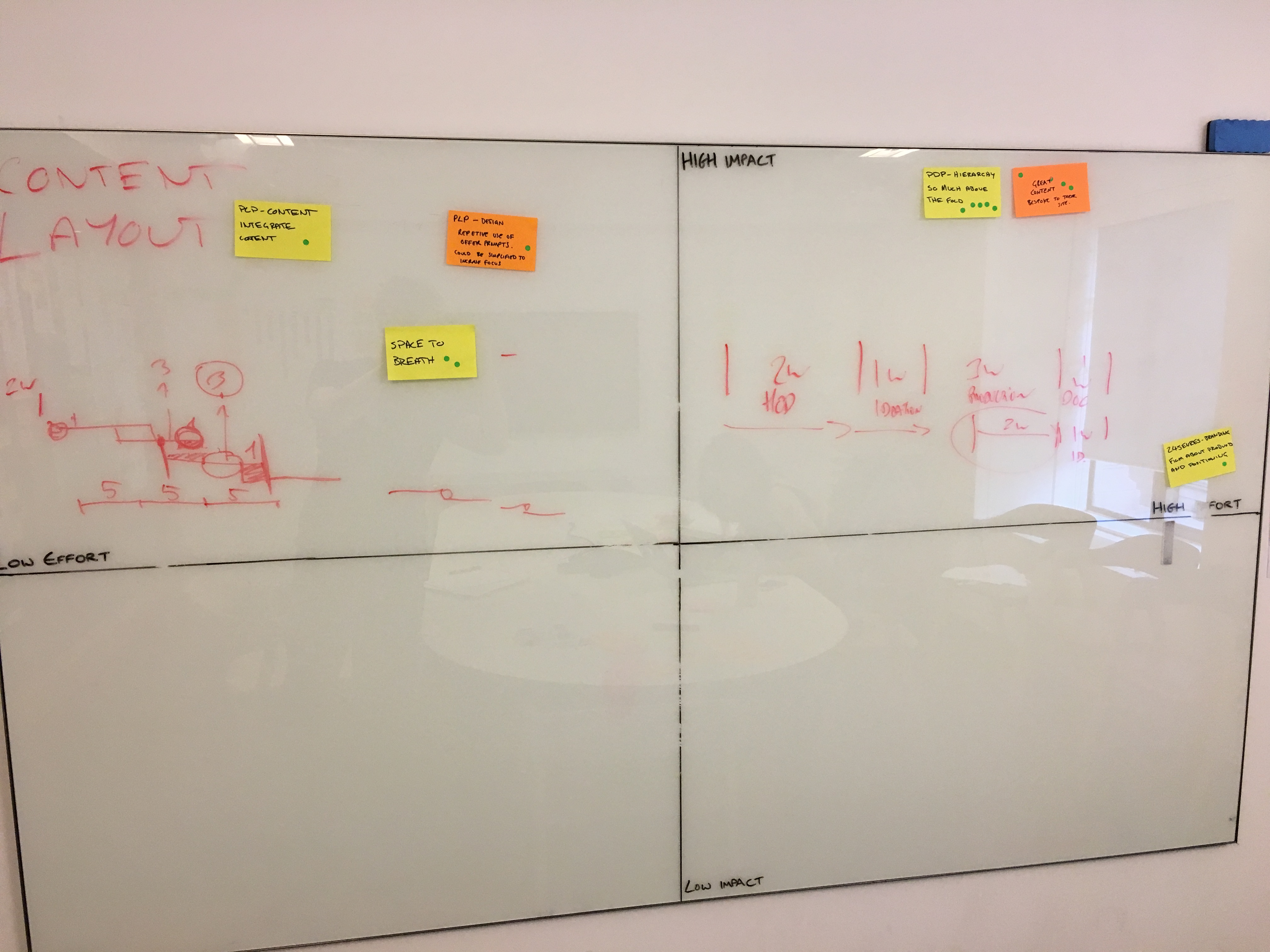 Google analytics

We were able to get access to their limited analytics through Google, which helped back up some of our hypothesis' and give us more conviction in the direction we were taking.
32% of their traffic came from Google. Solution: Make sure we maintain SEO and make improvements where possible
41% of their traffic came from email. This was very surprising as it was pretty neglected Solution: Make email much more prominent throughout the site

2.5% conversion rate when people landed on PDP (Product Detail Page). Solution: This was our number to beat. We wanted to push it to 3%.

23% high average basket size when people landed to PLP instead of PDP. Solution: Put more emphasis on PLP and try to drive people there instead of PDP
Web
We ended up with an immersive, visual web experience that highlighted brands in a completely new way.
Mobile
We tried to keep Android and iOS as similar as possible. Our mobile website was also heavily influenced by our native mobile design.
Workshops can be powerful – If managed correctly, workshops can be incredibly powerful and time-saving.


Time boxing creates creativity – Time restrictions enforces creativity and helps reduce the risk of people meandering onto things that don't matter.


Data is what sells – It's hard to argue with data. Sell to data, not stakeholders. Stakeholders will buy what the data says.